Parrotlets For Sale by Rare Parrotlet Breeders
Welcome to Xtreem Parrotlets Located in Tampa, Florida
Xtreem Parrotlet's is located in Tampa Florida. Our birds flourish in the tropical climate that Tampa Florida provides for us. Our birds love it!! We have been breeding parrotlets for 17 years and in the process, we've come a very long way. At first, we had 2 Parrotlets as pets, then after about two years we became small hobby breeders. After several years that's when things started to change and when I saw my first pair of turquoise pied's. The the rest is history!
Early on, we went under the apprenticeship of the best Asian breeder of turquoise parrotlets in the United States and also in other parts of the world. After many tests and literally thousands of genetic formulas, mathematical abbreviations for genetics, and much trial and error, the turquoise breeding by design was established and remains a never ending process.
I can't begin to tell you how many man hours and expense was invested in this business. Our mission was to create the ultimate Parrotlet and today we are now the largest Parrotlet website in the US and possibly the world. We now breed exclusively by design!
The Advantages of Purchasing From Xtreem Parrotlets Breeders
Xtreem Parrotlet's enjoys a worldwide reputation of the finest turquoise designer parrotlets in the world and in the U.S. Most of our Parrotlets have pedigree bloodlines and genetics that are second to none. We now have over 100 pairs of breeding parrotlets spread over two aviaries. Our birds are in demand and on waiting lists throughout the United States and also around the world. We started exporting two years ago and have sold to 23 out of 50 states in the U.S. We have sold parrotlets to two of our breeder friends in the UK, Thailand and Belgium. Take the time to utilize all that is on this site as well as the huge resource of information on all the beautiful parrotlets that you are viewing and may be purchasing. Enjoy!
About Our Aviary
Our year round climate controlled aviary has been professionally built to ensure a clean flow of fresh air. Also, our aviary includes a state of the art fresh water delivery system along with maximum lighting and climate control to effect the proper health and well-being of the birds.
Buy Parrotlets From Us Throughout The United States & World Wide
We have been exporting and selling parrotlets to our clients in the UK as well as Dubai, Jordan, Thailand and many other countries around the world.  We also carry a full line of baby parrotlets as well. If you're looking to buy a parrotlet, we would love the opportunity to sell parrotlets to you.
Advanced Avian Veterinarian Care To Ensure Parrotlets Health Care Standards
Xtreem Parrotlets employs the service of top Tampa Bay, FL avian veterinarian Susan Sattler, D.V.M., Dipl. ABVP-Avian. , who examines and treats any bird that we feel may be compromised in health and behavior patterns. This assures the overall health of the entire flock at both of our aviaries. We only sell Parrotlets who are healthy! We are one of the top Parrotlet Breeders in the world.
Turquoise Pied Parrotlets, Designer Collection
The turquoise pied Parrotlet is one of the most popular parrotlets in the entire world. You cannot find this beautiful mutation in the wild, it has to be bred. The turquoise pied has 3 basic genes, these genes can also be dominant genes and recessive genes. The dominant pied parrotlet has genes which when breeding will produce more pied variations. The recessive pied gene will allow different color variations from dominant gene parrotlets. We have dominant and recessive gene birds for sale.
Xtreem Parrotlets has created these beautiful birds through many years of selective breeding along with several different bloodlines adding several different genes. We've taken advanced knowledge and experience in proper genetics and have successfully transformed the turquoise pied parrotlets into an art form. We call this "breeding by design." We encourage you to click on our picture gallery and scroll down to the turquoise pied parrotlets for sale section and enjoy the show.
Turquoise Parrotlets By Design
The turquoise Parrotlet is critical in the turquoise collection. Turquoise parrotlets cannot be found in the wild. The reason is because of the genetic code. The genetics in the turquoise Parrotlet is as such. The blue gene has been altered so that the blue will only develop 50%. In other words, the blue gene is incomplete giving you various shades of greenish turquoise, blue turquoise, and normal turquoise. The incomplete blue gene can develop only up to 40% or even possibly 60% which will give you the different shades of turquoise.
Xtreem Parrotlet breeders have the following turquoise Parrotlets available:
The turquoise fallow
The blue turquoise
The rare original turquoise green head Parrotlet.
We are now breeding by design the dark gray version of the turquoise Parrotlet, which is coming along very nicely and will soon be available for sale.
Fallow Gene Parrotlets
The fallow Parrotlet has red eyes and the color pigment of the plumage is altered by the fallow gene. Xtreem Parrotlets has one of the largest fallow Parrotlet collections in the country. We now use the fallow to breed by design. That allows us to create some of the most beautiful and rare mutations. We have many high-end breeders that literally buy every one of these mutations we can create. Just to name a few we have turquoise pied fallow, blue pied fallow, cinnamon Misty fallow, which is very rare, and we have our Asian fallow. We invite you to click on to our picture gallery and scroll down to the fallow mutations section where you can see many of our beautiful Parrotlet's. If you have any questions about these types of mutations feel free just to give us a call and we will be happy to answer all of your questions.
Dilute Turquoise Parrotlets and Their Beautiful Plumage
The dilute turquoise Parrotlet is one of the most interesting of the turquoise collection. The dilute turquoise parrotlet is comprised of a turquoise, yellow and blue gene which in turn gives you a beautiful turquoise yellow plumage as the blue gene remains hidden within.  It is comprised of three different gene. The genetic code of the dilute turquoise Parrotlet is as follows. The blue gene that remains dormant most of the time. But when it snaps into action will produce a dilute blue. The turquoise gene which is an incomplete blue gene which will produce several shades of turquoise. And finally the yellow gene. The proper name of this bird is the white turquoise Parrotlet. Unfortunately, the name has changed from the white turquoise Parrotlet to dilute turquoise. Here at Xtreem Parrotlets, we use our unique "breeding by design" methods to create our dilute turquoise parrotlets. Starting with dilute turquoise, dilute turquoise fallow, dilute turquoise pied, dilute turquoise fallow pied. We encourage you to click on to our mega picture gallery and scroll down to the dilute turquoise parrotlets, we are sure you will be impressed thank you for your time.
Turquoise Pastel Parrotlets By Design
Xtreem Parrotlets are now breeding by design the most beautiful and rare of all the pastel Parrotlets, the turquoise pastel. We now have the lacewing type which mostly appears on the male. Also, we have the scallop wing type that is present on most females. And finally the smooth back type. We are also developing the turquoise pastel fallow. We are diligently working on these unique pastel birds. Our goal is to make the turquoise pastel Parrotlet available to all our clients here in the U.S. and abroad.
We are now breeding the following pastel parrotlets:
Lacewing turquoise  pastel
Scallop-wing turquoise pastel
Smooth-back pastel
Turquoise fallow pastel
Blue pastel
Turquoise split to pastel and fallow
Blue split to pastel and fallow
The turquoise pastel Parrotlets are not plentiful yet on the market but will probably be so within the next two years. Please visit our pastel page and picture gallery and scroll down to pastel Parrotlets and enjoy the sights.
Dark Factor Parrotlets
Dark factor parrotlets are not easy to come by here in the United States. Although US breeders are now starting to take interest in these rare birds, Xtreem Parrotlet's have been working for the past two years on making dark factor Parrotlet.
We are now breeding the following dark and  dark factor birds:
Dark blue
Dark factor cobalt blue
Gray turquoise
Dark gray turquoise
Dark factor blue gray
Dark gray green
Dark factor green brown cinnamon
We are working diligently on breeding these dark factor Parrotlet's but it's going to take some time. We are considering and import of dark factor mauve and olives from our two good friends in the UK. At this time we have available for sale a few medium as well as dark gray turquoise. Xtreem Parrotlets is putting together a page on dark factor Parrotlet's that we are breeding and developing not just for ourselves but for all our clients and future clients who wish to have a dark factor Parrotlet as a pet or just to breed. Please do not fall into the rumor that they do not exist in America and never will. Yes they are far and few between but we will fulfill its mission to bring dark factor Parrotlet's in time to all Americans.
Spectacled Parrotlets
Both male and female spectacled parrotlets have pink beaks and legs. Males have stunning dark green backs as well as heads. Females backs are dark green as well as their head. Males are distinguished by the bright blue rings around their eyes and females have smaller, bright green eye rings, giving both of them the appearance that they're wearing spectacles.
Cobalt Cinnamon Fallow Pied Misty
Our newest mutation of rare parrotlets is the Cobalt Cinnamon Fallow Pied Misty. This is our newest mutation today.
As you browse through our site you'll find many rare mutations only found here at Xtreem Parrotlets. We are confident when searching through our site that you will find our parrotlets for sale are simply the best you can find anywhere in the world. When you buy parrotlets from us we guarantee you will absolutely fall in love them!
Thank You
We would like to take this opportunity to thank our staff for their mark of excellence and dedication for their time and devotion to making Xtreem Parrotlets what it is today. We also like to give a big thanks to all of our loyal and satisfied customers who without them our Parrotlets would not be possible.
Peace out!
Billy and Diana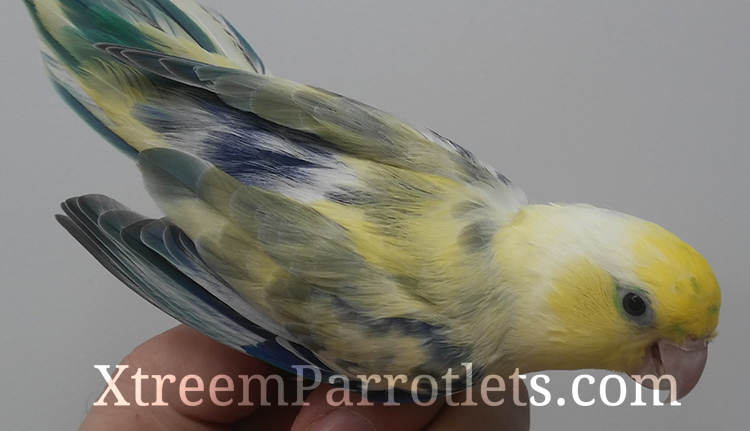 Turquoise Yellow Marbled Pied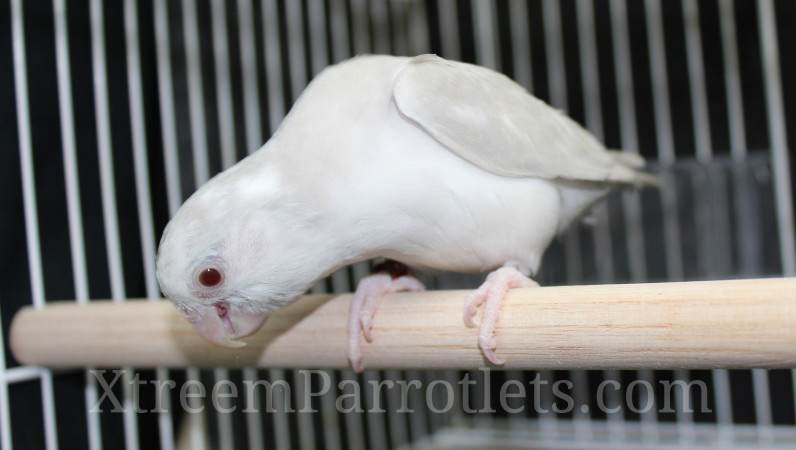 Cobalt Cinnamon Fallow Pied Misty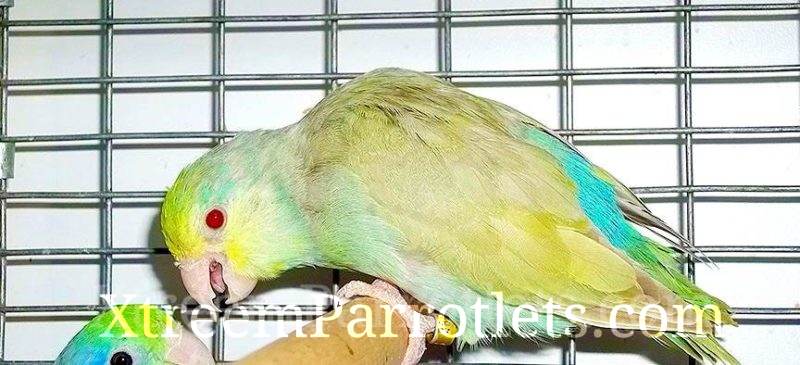 Turquoise Fallow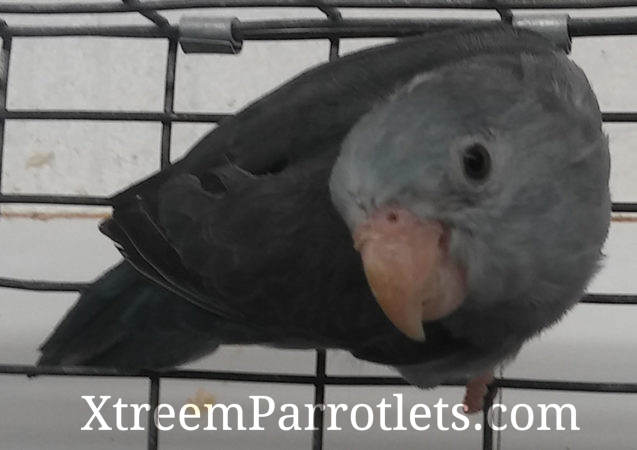 Dark Factor Parrotlet
Turquoise Pastel Parrotlet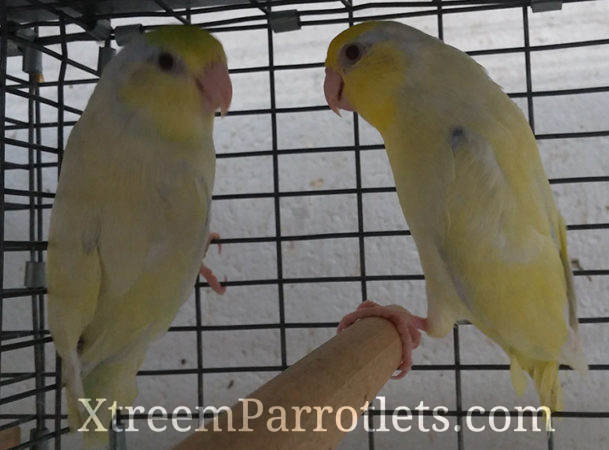 Dilute Turquoise Parrotlets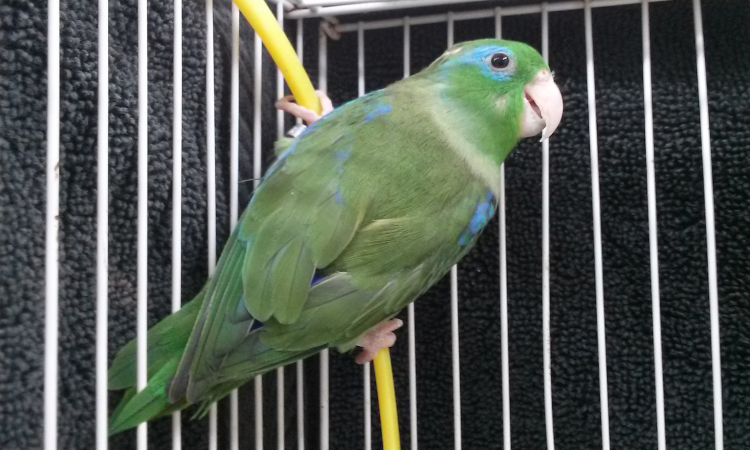 Spectacled Parrotlet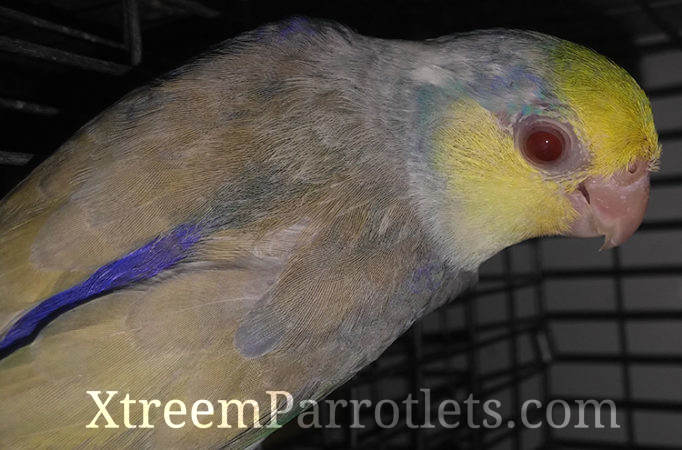 Turquoise Cinnamon Fallow Pied Parrotlet
Xtreem Parrotlets Have a 5 Star Customer rating!
Parrotlet Breeders
5
out of
5
based on
48 ratings.
3 Customer
reviews